Prepared Food
Olive & Marlowe
Locally-owned purveyor of small-batch olive oils and balsamic vinegars.

Email | facebook
Order online at www.oliveandmarlowe.com and enter coupon code LOCALDELIVERY at checkout to waive the shipping fee, message or call (412) 660-8256

Payment: online, Venmo and PayPal
Eggs and Prepared Food
Primrose Farm
McDonald PA
Primrose Farm
Quality grown local food products. Free range cage-free poultry and eggs, and many other items!

Duck Eggs - 1/2 Dozen $4.50 | Full Dozen $9
Chicken Eggs - Large Dozen $4.50 | Jumbo Dozen $5
16oz Pickles - $6 - Bread & Butter, Dill or Spicy Dill
8oz Jelly - $5 - Strawberry, Nectarine, Pear, Pepper Deli, Jalapeno Peach
Email | (724) 492-8770 | website
Fulfillment: Pick up at farm or arranged locations.
Payment: cash or credit card.
Prepared Food
Aunt Carol's Gourmet Dips
Oils, Veggie Dips, Cheesecake & Dessert Dips
Aunt Carols Gourmet Dips is offering FREE SHIPPING, when you purchase from our website, 6 dips for $19.00.
We are also going to give you a FREE DIP of our choice, for being our LOYAL CUSTOMERS!

Email | (724) 544-5089 | website | facebook
Please write 'CODE WORD: CARNEGIE MARKET' in the comments section of your order form.

Fulfillment: shipment
Payment: online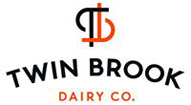 Twin Brook Dairy Co.
Because we're local our milk is always fresh.
For three generations, we've been raising heritage breed dairy cows on our family farm in Western PA to produce the best-tasting milk you ever did dunk a cookie in. Each of our cows has up to 8.5 acres to roam and graze on the best possible pasture. They give us exceptionally delicious, nutrient-rich milk. Minimal processing means more flavor and nutrients, never additives.

Click Here to Shop | Email | website | facebook
Payment: online
Fulfillment: Farm pick up available Sat & Sun 12pm – 4pm
Prepared Food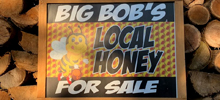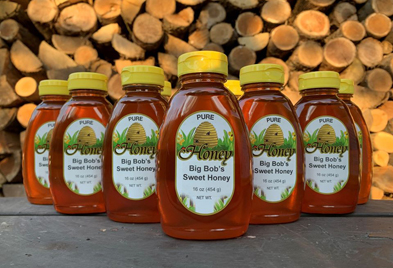 Big Bob's Local Honey
Quality grown local food products. Free range cage-free poultry and eggs, and many other items!

Sweet Honey Jar
Spiced Mason
Moisturizing Lip Balm
Hot Smoked Pepper Spice
Click Here for 2020 Price List
Email | (724) 231-8977 | facebook
Dolcezza Dagny
Dessert Shop specializing in baked goods from scratch by a self-made baker and entrepreneur

Email | Facebook Messenger
Click here to order

Fulfillment: delivery
Payment: online or cash on delivery.
Mediterra Bakehouse
Founded on artisan baker principles with a passion to produce the finest bread from custom-built, stone-hearth, steam-injected ovens. All orders ship on Tuesdays + Wednesdays. Please allow 24 hours for processing. Thank you for your cooperation!
Shop Online or call (412) 490-9130
Fulfillment: shipment or pickup
Payment: online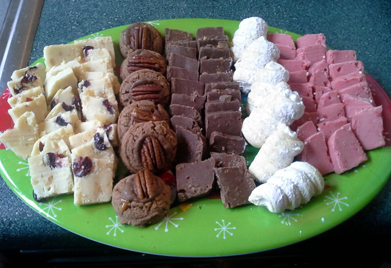 A1 Fudge
Award winning, fresh, creamy, homemade fudge & more.
Over 60 flavors of fudge that range from the usual, such as Milk Chocolate or Rocky Road, to the more unique, such as our S'mores or Watermelon. Many of our flavors can be made into a goat's milk or sugar free variant. We also can provide fudge for special events, such as weddings, birthday parties, or even business meetings. Treats and goodies for most occasions.
Kona Ice of Pittsburgh West
Shaved Ice
Kona Ice
If you are looking to bring smiles to people of all ages? We have the answer! Kona Ice is the coolest shaved ice truck in town.
Email

Fulfillment: Kurbside Kona in Carnegie. Date and time TBA.
Payment: online or cash on delivery.
Kurbside Kona | facebook | Facebook Messenger
Indigo's Kitchen
Where art and food inspire the soul.

facebook | facebook messenger
Scheduled Pick-up Only
525 West Main Street, Carnegie, PA 15106
Payment: - must pay online & order ahead.

Call (412) 577-9354 for details.
Delivery is available for elderly and disabled patrons.
This Week's Menu is on our website
Hey Tabouli! Lebanese Food
Call Danny (412) 996-3827 any time to order a day ahead.
Grape Leaves 1 doz $10
Lamb Meatballs with Lebanese Rice $10
Lamb Stuffed Mushrooms with Lebanese Rice $10
3 Lamb Stuffed Banana Peppers $10
Spicy Chicken over Rice $10
Green Beans & Tomatoes $5 | Lentils $5
Quarts of Chicken and Gnocci Soup $8
Fulfillment: delivery Payment: cash only
Click Here for our schedule at Apis Mead & Winery
D and O Wine Cellars
A small, family-owned winery.
Email | Facebook Messenger
Pick-up - 70 E Crafton Ave, Pittsburgh, PA 15205
Payment: - cash, credit, online via store or call with payment.
We take pride in our wines & hope you will enjoy them as well.
online store | website | facebook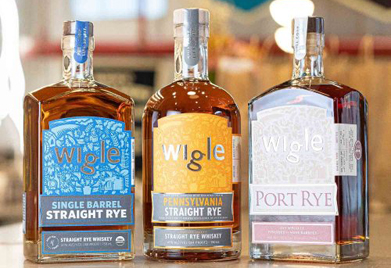 Wigle Whiskey
Wigle is hell bent on creating a vital, educated community around the highest quality, most inventive, bursting-with-terroir fermented and distilled products in the world. We're strong believers of investing in our communities to support the agricultural, social and economic systems of which we are a part. Our innovation team devotes enormous amounts of resources into research and makes each one of our dozens of regionally inspired spirits from scratch with organic ingredients whenever possible. We never purchase spirits from bulk suppliers.
(412) 224-2827
website & online store | facebook | instagram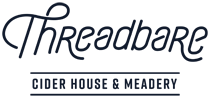 Threadbare Cider
Threadbare ferments fruit ciders, many of them apple ciders which are made from apple varieties that are native to our region. We love experimenting with different strains of yeast from all over the world and different types of aging processes, giving our products truly craft tastes. Inspired by the quirky Johnny Appleseed, we strive to support small growers while we work to bring amazing ciders to the masses!
(412) 224-2827
website & online store | facebook | instagram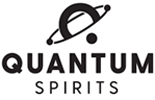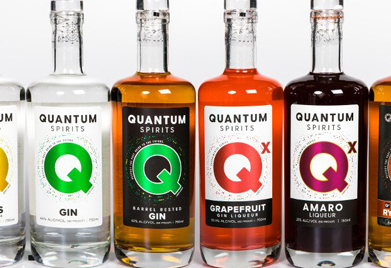 Quantum Spirits
Grain to glass distillery located in Carnegie, PA we're "Reinventing Craft Spirits Through Science".
Our mission is to continuously innovate craft spirit production by exploring new technology, new methods and new ingredients. In doing so, we expand the universe of experiences that comes from sharing a really good drink with really good people and understanding the science that made it that way.
website | Click Here to Shop
Offering Curbside pickup at the distillery Mondays, Wednesdays and Fridays from 12-5p. Order online or place an order via phone at 412-314-1853.
Divine Scentsations
Tea lights, incense, tarts, votives, soaps, and scented oils.

Fulfillment: shipping through US Postal Service.
Payment: online
Harmonize the Body
Featured Items
Disinfecting Spray
Bug Spray
Flea Spray
Tick Spray
Dog Spray
Hand Sanitizer
After Sun Spray
All Purpose Cleaner
Immune Boosting rollers
Stress Rollers
Sleep Rollers
Pillow Sprays
Fabric Sprays
Carpet Fresheners
Kids Rollers
I can make many more products
Fulfillment: Free delivery to South Hills area, McKeesport or White Oak. Pick up in Scott Twp
Payment: PayPal, Venmo, CashApp
Call (412) 901-1469 8am-6pm
or order on facebook or website
Full Moon Candle Shop
Our mission is to supply the best quality hand poured soy candle and wax melts that you will love and enjoy.

Fulfillment: local delivery or shipping through US Postal Service.
Payment: online
facebook | website | email
LisaJack Jewelry
Healing gemstone jewelry for you and your pet!

Bracelets
Earrings
Pendants
Pet Collar Charms

Fulfillment: shipping through US Postal Service.
Payment: online
Wax Melt Sprinkle Bar
Innovative home fragrance technology shared through candles & flameless products such as soy based wax fragrance Sprinkles, Simmer Pots, Simmering Lights, Soaks fragrance spray, etc.
NEW - Anti-bacterial soaps
Fulfillment: local delivery or shipping through US Postal Service.
Payment: online
website | email
Will Bigham - Musician
Live, recorded, & virtual performances or video scores
Classical, Acoustic, Electric or Bass Guitar
Keyboards
Payment: cash, Venmo, paypal
(619) 847-8167 | email | Instagram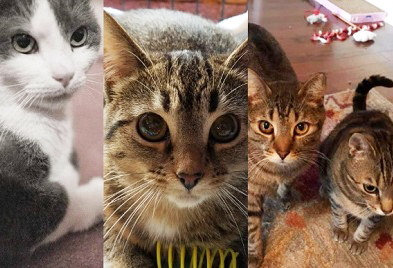 Merlin's Safe Haven Cat Rescue
We provide for the rescue, care, and placement of cats that have been abandoned, neglected, abused or cannot be kept by their previous owner(s). Cats adopted through Merlin's Safe Haven Cat Rescue are fostered in homes and placed exclusively as indoor family pets. We operate completely through volunteers and private donations.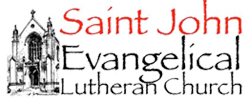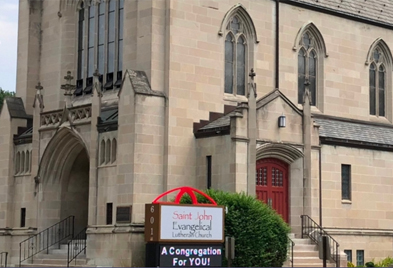 St John's Lutheran Church
Donations are welcome for grocery bags for Carnegie families and seniors. Please confine your donations to the following essentials:
Pasta or ramen noodles
Canned fish or chicken (no pork products, please)
crackers
low-sugar cereal
granola or cereal bars
canned vegetables
Please call the church office at 412-279-2952 or email to arrange for drop off at the church. website
THE CARLYNTON SCHOOL DISTRICT MEAL DISTRIBUTION PROGRAM
click here for district updates
Carnegie Elementary (301 Franklin Ave) 10:00-11:00am
Crafton Elementary (1874 Crafton Blvd) 11:00am-12:00pm
---
ST JOHN'S LUTHERAN CHURCH LUNCH PROGRAM at 601 WASHINGTON AVENUE (across from the Boys and Girls Club) Free bagged lunches for children 18 and under, Monday - Friday from 12 Noon to 1PM each day during the school closure. (breakfast bag for next day included). If you choose to take advantage of this program, we respectfully ask that you honor the guidance currently provided by the CDC and adhere to social distancing (remain six feet from others) and stay home if you are ill.
CARNEGIE SALVATION ARMY FOOD PANTRY
NEEDS MONETARY DONATIONS!
We currently cannot accept volunteers or food donations. A list of available items is provided at the front door where visitors check off items they don't want. Volunteers collect the items and bring them back to the front door. Open on the 1st & 3rd Wednesday of the month from 10:00am to 2:00pm
---
ST. ELIZABETH ANN SEATON (SEAS) PANTRY HAS REOPENED Open 9:00am to Noon
Thursday, May 7, 2020
Tuesday, May 12, 2020
Thursday, May 21, 2020
Tuesday, May 26, 2020
PLEASE stay at the top of the ramp, and they will bring your food up to you. Location: rear of 330 Third Avenue. (Barrett Way). Please follow all safety protocol issued by the state and local authorities. 412-489-5848
---
Greater Pittsburgh Community Food Bank
(GPCFB) at 412-460-3663.
Contact Us to claim your free space
in our virtual farmer's market.
412-276-1414 x1420 or email
| | |
| --- | --- |
| | |
| watermelon | pears |
| | |
| banjo | snails |
| | |
| starfish | cupcake |
| | |
| carrots | flower |
Get started on our upcoming veggie challenge! Try something new and keep track of the vegetables you plan to add to your regular menu.
Get started on our upcoming fruit challenge! Try something new and keep track of the fruit you plan to add to your regular menu.
Send your healthy, budget friendly recipes here to inspire our health and veggie challenges!

Oak Hill Farm Recipes
Paul Family Farms Recipes
Contact us to send video of cooking demonstrations.
Send us your farmers market inspired artwork or links to art instruction videos to display here!
Send us links to video of your music!