Prepared Food
Olive & Marlowe
Locally-owned purveyor of small-batch olive oils and balsamic vinegars.

Email | facebook
Order online at www.oliveandmarlowe.com and enter coupon code LOCALDELIVERY at checkout to waive the shipping fee, message or call (412) 660-8256

Payment: online, Venmo and PayPal
Farm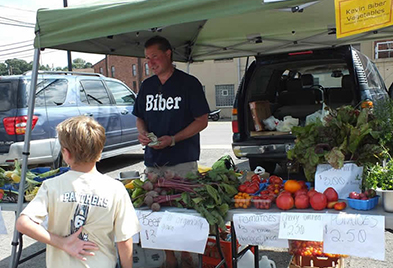 Biber Family Farm
Locally grown, affordable produce
Kevin's goal is to provide the highest quality locally grown produce. He does not use pesticides, herbicides, or non-organic chemicals in his crop production.
Farm
Carlos Aviles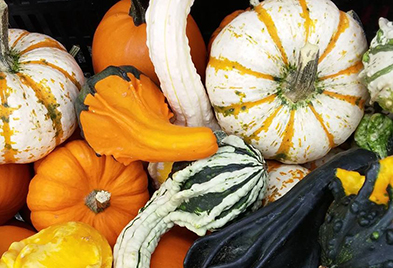 Affordable, Sustainable Produce

Barberry Farm
Sewickley, PA
FARM FRESH
Longhorn Beef
Pork
Chicken
Eggs
Farm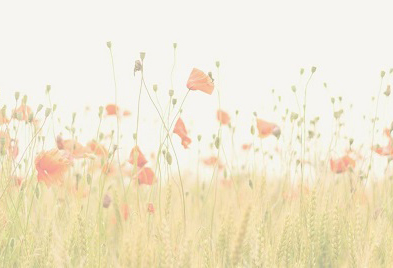 Empowering Survivors
for a Brighter Future
NON-PROFIT
Farm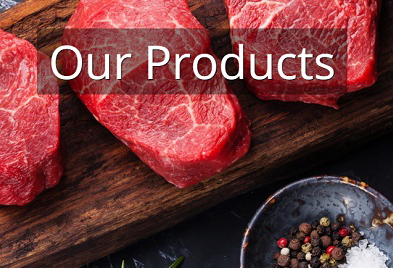 Logan Family Farms
Premium Dry Aged Beef
Berkshire Black Pork
We promise to bring you Premium Natural Meats that will make your "eating experience a please." Family owned and and operated from Farm to Table.
Prepared Food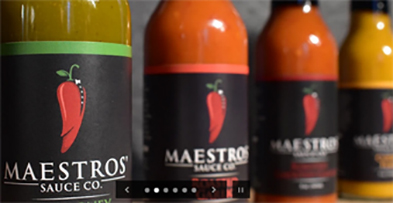 Maestro's Sauce Company
We have two sayings when it comes to how we operate: "Flavor comes first" and "Try everything".
Eggs and Prepared Food
Primrose Farm
McDonald PA
Primrose Farm
Quality grown local food products. Free range cage-free poultry and eggs, and many other items!

Duck Eggs - 1/2 Dozen $4.50 | Full Dozen $9
Chicken Eggs - Large Dozen $4.50 | Jumbo Dozen $5
16oz Pickles - $6 - Bread & Butter, Dill or Spicy Dill
8oz Jelly - $5 - Strawberry, Nectarine, Pear, Pepper Deli, Jalapeno Peach
Email | (724) 492-8770 | website
Fulfillment: Pick up at farm or arranged locations.
Payment: cash or credit card.
Prepared Food
Aunt Carol's Gourmet Dips
Oils, Veggie Dips, Cheesecake & Dessert Dips
Aunt Carols Gourmet Dips is offering FREE SHIPPING, when you purchase from our website, 6 dips for $19.00.
We are also going to give you a FREE DIP of our choice, for being our LOYAL CUSTOMERS!

Email | (724) 544-5089 | website | facebook
Please write 'CODE WORD: CARNEGIE MARKET' in the comments section of your order form.

Fulfillment: shipment
Payment: online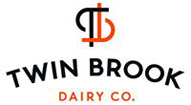 Twin Brook Dairy Co.
Because we're local our milk is always fresh.
For three generations, we've been raising heritage breed dairy cows on our family farm in Western PA to produce the best-tasting milk you ever did dunk a cookie in. Each of our cows has up to 8.5 acres to roam and graze on the best possible pasture. They give us exceptionally delicious, nutrient-rich milk. Minimal processing means more flavor and nutrients, never additives.

Click Here to Shop | Email | website | facebook
Payment: online
Fulfillment: Farm pick up available Sat & Sun 12pm – 4pm
Prepared Food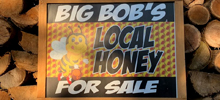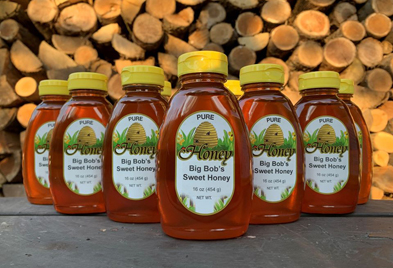 Big Bob's Local Honey
Quality grown local food products. Free range cage-free poultry and eggs, and many other items!

Sweet Honey Jar
Spiced Mason
Moisturizing Lip Balm
Hot Smoked Pepper Spice
Click Here for 2020 Price List
Email | (724) 231-8977 | facebook

FunGal Farms
Locally grown gourmet mushrooms picked fresh every day!
Blue Oysters ~ Lion's Mane ~ King Trumpets
(412) 889-5899 | Email
Prepared Food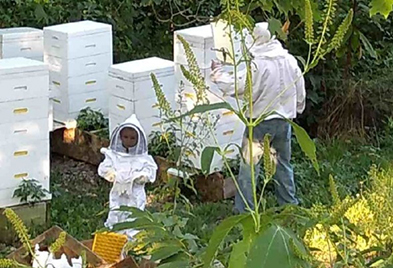 Costello Apiaries
A family owned and run enterprise. Following a deployment to the Middle East, the establisher of Costello Apiaries, an Air Force Aviation Officer, determined retirement was imminent and sought out a plan for the future. For Christmas that year he received from his children the book, "Beekeeping For Dummies". After reading it he determined, "I can do this." So it began, starting with 2 hives, followed by 7 hives, then 18, then suddenly 70 hives with 5 apiaries and growing.
Prepared Food
Tommy's Jerky on the Road
Locally produced jerky and smokies using Grade A meat and perfectly blended seasoning. Our jerky is available in many popular flavors: mild sweet or hot! Premium Quality Meat Jerky and Meat Sticks in a variety of flavors from mild to hot!
Prepared Food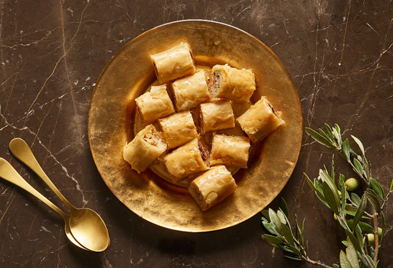 Anthos Premium Greek Imports
Natural foods promote a balance between health and pleasure. They sustain the body and nourish the soul. The rugged hillsides of Greece are home to ancient olive trees, pines and fir; wild aromatic herbs and flowers. We have personally curated and imported the finest products from every corner of Greece. We work with local, small producers who honor tradition, non-GMO farming, handmade production methods and sustainable growth.
Prepared Food
Helen Daniels Pirogi's
Helen Daniels Pirogi's
724-255-2876
Dolcezza Dagny
Dessert Shop specializing in baked goods from scratch by a self-made baker and entrepreneur

Email | Facebook Messenger
Click here to order

Fulfillment: delivery
Payment: online or cash on delivery.
Mediterra Bakehouse
Founded on artisan baker principles with a passion to produce the finest bread from custom-built, stone-hearth, steam-injected ovens. All orders ship on Tuesdays + Wednesdays. Please allow 24 hours for processing. Thank you for your cooperation!
Shop Online or call (412) 490-9130
Fulfillment: shipment or pickup
Payment: online
Victoria's Fudge-a-Licious
Home Made Chocolates & Candies
(412) 999-7610 | fudgealicious@gmail.com
522 Valley Brook Road, Venetia, PA 15367
Baked Goods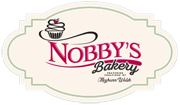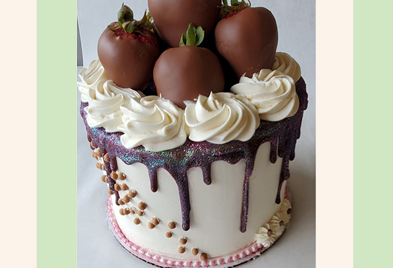 Nobby's Bakery, Bridgeville, PA
We take pride in all of our delectable confections. Everything is made fresh and from scratch using the finest ingredients.
Passion is Meghann Walsh's #1 ingredient.
412-925-6267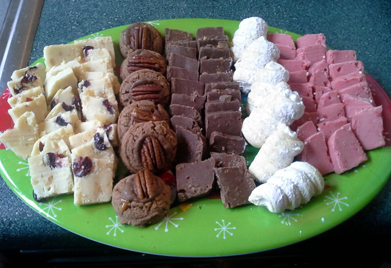 A1 Fudge
Award winning, fresh, creamy, homemade fudge & more.
Over 60 flavors of fudge that range from the usual, such as Milk Chocolate or Rocky Road, to the more unique, such as our S'mores or Watermelon. Many of our flavors can be made into a goat's milk or sugar free variant. We also can provide fudge for special events, such as weddings, birthday parties, or even business meetings. Treats and goodies for most occasions.
Nuts, Candy Popcorn & Treats
JD's
Popcorn, nuts and candy. You can also purchase Pretzel Crazy products and Anderson's Chocolate. We have 16 flavors of Hershey's ice cream
Baked Goods
Panaderia Jazmin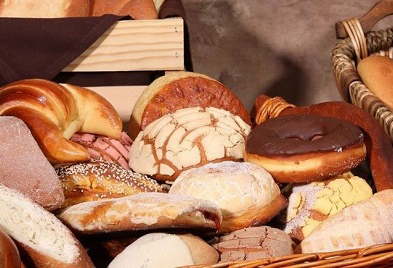 Panaderia Jazmin
Panadería Jazmin makes a vast variety of fresh traditional mexican bread in the Pittsburgh area | Panadería Jazmin elabora una diversa variedad de pan fresco tradicional mexicano en el área de Pittsburgh.
Baked Goods
Valkyrie Doughnuts
Valkyrie Doughnuts
Vegetarian/Vegan
Egg-free, dairy-free, hand-cut, scratch-made deliciousness.
Kona Ice of Pittsburgh West
Shaved Ice
Kona Ice
If you are looking to bring smiles to people of all ages? We have the answer! Kona Ice is the coolest shaved ice truck in town.
Email

Fulfillment: Kurbside Kona in Carnegie. Date and time TBA.
Payment: online or cash on delivery.
Kurbside Kona | facebook | Facebook Messenger
Hey Tabouli! Lebanese Food
Call Danny (412) 996-3827 any time to order a day ahead.
Grape Leaves 1 doz $10
Lamb Meatballs with Lebanese Rice $10
Lamb Stuffed Mushrooms with Lebanese Rice $10
3 Lamb Stuffed Banana Peppers $10
Spicy Chicken over Rice $10
Green Beans & Tomatoes $5 | Lentils $5
Quarts of Chicken and Gnocci Soup $8
Fulfillment: delivery Payment: cash only
Click Here for our schedule at Apis Mead & Winery
Ready to Eat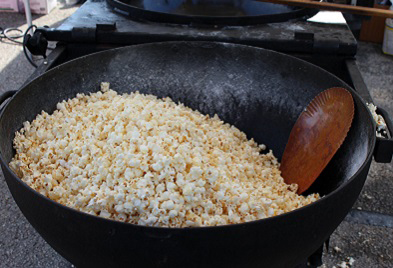 Bates & Hayes Concessions
Kettle Korn & Lemonade
D and O Wine Cellars
A small, family-owned winery.
Email | Facebook Messenger
Pick-up - 70 E Crafton Ave, Pittsburgh, PA 15205
Payment: - cash, credit, online via store or call with payment.
We take pride in our wines & hope you will enjoy them as well.
online store | website | facebook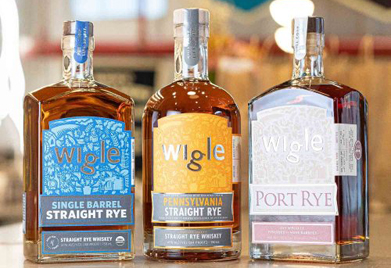 Wigle Whiskey
Wigle is hell bent on creating a vital, educated community around the highest quality, most inventive, bursting-with-terroir fermented and distilled products in the world. We're strong believers of investing in our communities to support the agricultural, social and economic systems of which we are a part. Our innovation team devotes enormous amounts of resources into research and makes each one of our dozens of regionally inspired spirits from scratch with organic ingredients whenever possible. We never purchase spirits from bulk suppliers.
(412) 224-2827
website & online store | facebook | instagram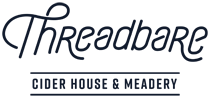 Threadbare Cider
Threadbare ferments fruit ciders, many of them apple ciders which are made from apple varieties that are native to our region. We love experimenting with different strains of yeast from all over the world and different types of aging processes, giving our products truly craft tastes. Inspired by the quirky Johnny Appleseed, we strive to support small growers while we work to bring amazing ciders to the masses!
(412) 224-2827
website & online store | facebook | instagram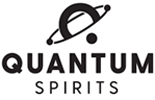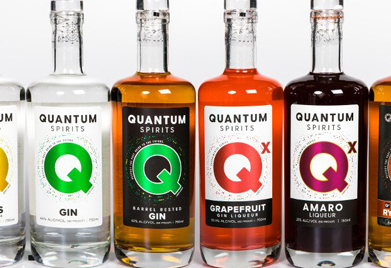 Quantum Spirits
Grain to glass distillery located in Carnegie, PA we're "Reinventing Craft Spirits Through Science".
Our mission is to continuously innovate craft spirit production by exploring new technology, new methods and new ingredients. In doing so, we expand the universe of experiences that comes from sharing a really good drink with really good people and understanding the science that made it that way.
website | Click Here to Shop
Offering Curbside pickup at the distillery Mondays, Wednesdays and Fridays from 12-5p. Order online or place an order via phone at 412-314-1853.
Potables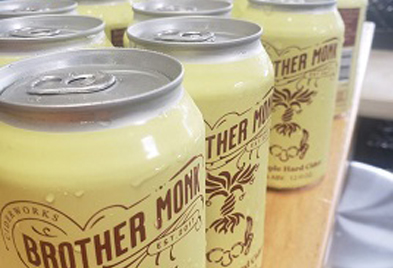 Brother Monk Ciderworks
We specialize in hand-crafted hard cider, cider-style fruit wine, and mead. The trees we planted in our orchard were selected especially for hard cider.
814-626-8800

Gryphon's Tea

At Gryphon's Tea, a homegrown Pittsburgh company, we're die-hard tea lovers, stewards of sustainable sources, and passionately dedicated to the tea experience. We're spreading our love of fine loose leaf tea throughout western PA one intentionally brewed cup at a time. We personally choose every ingredient that goes into our house blends to ensure a sensually steeped experience. Whether you select from our menu or ask for something specially made for you, you're sure to discover a tea you'll love. Let us be your guide as you explore a fascinating world of flavors, and find our center in the perfect cup.
Aceae Flowers
Locally grown flowers near Pittsburgh, PA. We focus on unique & beautiful flower varieties that are perfect for your event!
Beauty, Wellness & Specialty Items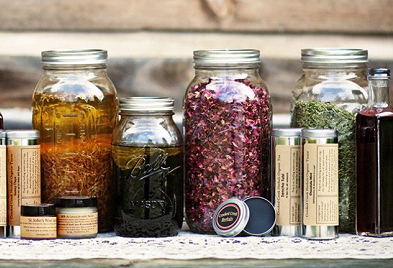 Crooked Creek Herbals
My favorite way to share the goodness of herbs is by making tea. There is something soothing about sitting down and enjoying a hot cup of tea, and even to breathe in the aroma can be healing to the soul and mind.
Divine Scentsations
Tea lights, incense, tarts, votives, soaps, and scented oils.

Fulfillment: shipping through US Postal Service.
Payment: online
Harmonize the Body
Featured Items
Disinfecting Spray
Bug Spray
Flea Spray
Tick Spray
Dog Spray
Hand Sanitizer
After Sun Spray
All Purpose Cleaner
Immune Boosting rollers
Stress Rollers
Sleep Rollers
Pillow Sprays
Fabric Sprays
Carpet Fresheners
Kids Rollers
I can make many more products
Fulfillment: Free delivery to South Hills area, McKeesport or White Oak. Pick up in Scott Twp
Payment: PayPal, Venmo, CashApp
Call (412) 901-1469 8am-6pm
or order on facebook or website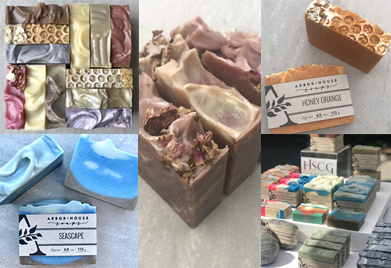 Arbor House Soaps
Arbor House Soaps is a small batch cold process soap making operation. Our handcrafted soaps are created by using a variety of oils and butters, natural clays and colorants, salts, botanicals, local honey, essential oils and fragrance oils. Arbor House Soaps uses organic ingredients wherever possible, resulting in a higher quality bar of soap that is better for both your skin and the environment. Our soap making process produces glycerin, a natural by-product and moisturizer, which commercial manufacturers remove. Arbor House soaps and other body products are a mild and pure way to gently cleanse and restore your skin. Shop |

Instagram

| Facebook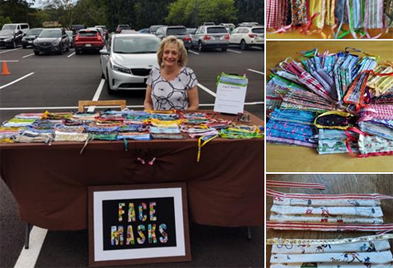 Masks by Patty Bovard

Handmade face masks. Reversible, washable no ties or elastic.

I've developed a mask that is fully adjustable, machine washable, reversible, and--best of all--safe and comfortable.

Masks come in three sizes: adults and teens (they adjust--they will fit you!), pre-school children, and elementary school children. The masks for children adjust with a bead that is easy on tiny fingers.
Pet Wants South Hills
Fresh nutritious pet food made with the best ingredients possible and delivered to your doorstep.
Pets
Artisans and Crafters
Katy Lynn Pottery
Greg Burgh Art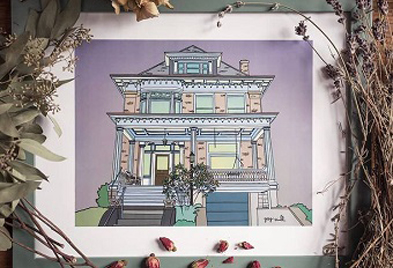 Greg Burgh Art
(Greg Scuilli)
Photography and Illustration
Full Moon Candle Shop
Our mission is to supply the best quality hand poured soy candle and wax melts that you will love and enjoy.

Fulfillment: local delivery or shipping through US Postal Service.
Payment: online
facebook | website | email
Artisans and Crafters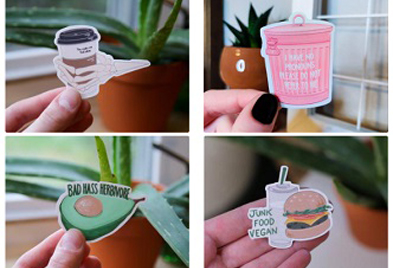 Totes Obvi Designs
Totes Obvi Designs
Handcrafted Totes: Market & Mesh Reusable Totes, Eyeglass Totes, Zip Pouch Totes, Mini Totes, and so much more.
LisaJack Jewelry
Healing gemstone jewelry for you and your pet!

Bracelets
Earrings
Pendants
Pet Collar Charms

Fulfillment: shipping through US Postal Service.
Payment: online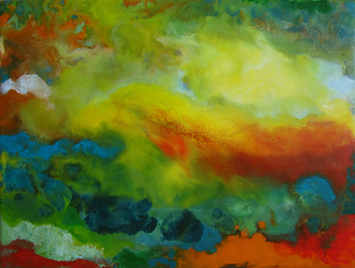 Firebox Art Studios, LLC
Firebox Art Studios is a unique art gallery featuring extraordinary works of original art from over twenty regional and national artists.
Firebox also carries unique handmade gifts from around the world.
110 East Main Street
Wax Melt Sprinkle Bar
Innovative home fragrance technology shared through candles & flameless products such as soy based wax fragrance Sprinkles, Simmer Pots, Simmering Lights, Soaks fragrance spray, etc.
NEW - Anti-bacterial soaps
Fulfillment: local delivery or shipping through US Postal Service.
Payment: online
website | email
Artisans and Crafters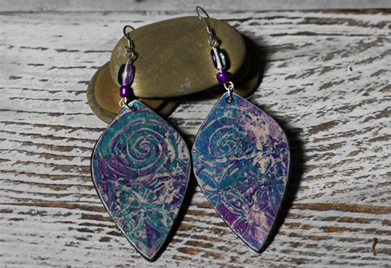 Wooden Jewelry by Jen
Wooden earrings Made from Gel prints and Fine Papers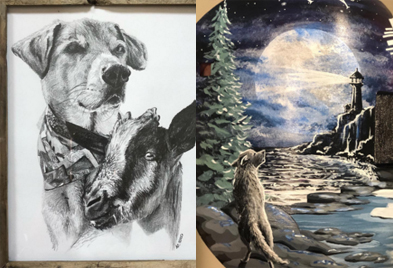 AC Art and Design
Custom artwork & products, paint parties on location, wall murals, logo design, & much more.
I'm a freelance artist and graphic designer located in the Pittsburgh, PA area. While I only some items are showcasedon my website, I'm capable of creating almost anything. Please email me with any questions!
Flying Hooks & Needles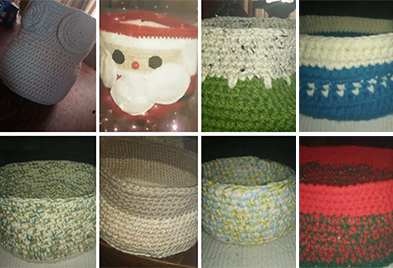 Flying Hooks & Needles
Handmade crochet and knit creations. At this time featuring hand crochet baskets. Wonderful as gifts.
Please Check Back Soon!
Will Bigham - Musician
Live, recorded, & virtual performances or video scores
Classical, Acoustic, Electric or Bass Guitar
Keyboards
Payment: cash, Venmo, paypal
(619) 847-8167 | email | Instagram
Eccentricity Designs LLC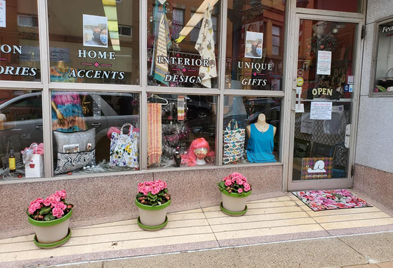 Eccentricity Designs LLC
Experience shopping at a new level. Whether you stop and shop or shop on line you will find an evolution of items that speak unique including home, fashion, artistically created, gifts and more ...we don't settle! Great service, artistically designed, quality items and reasonable prices.... why would you shop anywhere else?
135 E Main Street, Carnegie (412) 331-1047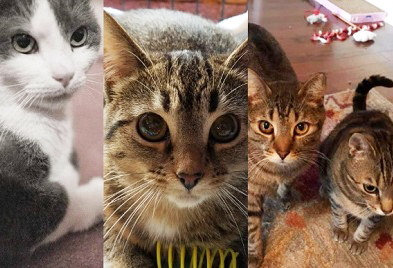 Merlin's Safe Haven Cat Rescue
We provide for the rescue, care, and placement of cats that have been abandoned, neglected, abused or cannot be kept by their previous owner(s). Cats adopted through Merlin's Safe Haven Cat Rescue are fostered in homes and placed exclusively as indoor family pets. We operate completely through volunteers and private donations.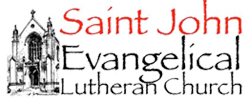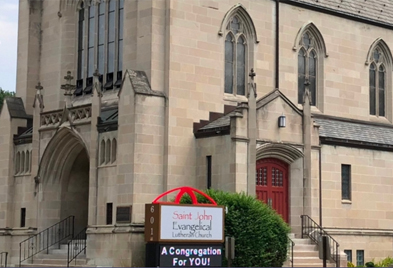 St John's Lutheran Church
Donations are welcome for grocery bags for Carnegie families and seniors. Please confine your donations to the following essentials:
Pasta or ramen noodles
Canned fish or chicken (no pork products, please)
crackers
low-sugar cereal
granola or cereal bars
canned vegetables
Please call the church office at 412-279-2952 or email to arrange for drop off at the church. website
Carlynton School District
Breakfast & Lunch
Meal Distribution at
Carnegie & Crafton Elementary Schools
10:00am to 1:00pm
FREE Breakfast & Lunch
ALL students 18 & younger.
Menus & information
District Information click here
Carlynton School District Information
Carlynton School District COVID Resources
---
ST JOHN'S LUTHERAN CHURCH LUNCH PROGRAM at 601 WASHINGTON AVENUE (across from the Boys and Girls Club) Free bagged lunches for children 18 and under, Monday - Friday from 12 Noon to 1PM each day during the school closure. (breakfast bag for next day included). If you choose to take advantage of this program, we respectfully ask that you honor the guidance currently provided by the CDC and adhere to social distancing (remain six feet from others) and stay home if you are ill.
CARNEGIE SALVATION ARMY FOOD PANTRY
NEEDS MONETARY DONATIONS!
We currently cannot accept volunteers or food donations. A list of available items is provided at the front door where visitors check off items they don't want. Volunteers collect the items and bring them back to the front door. Open on the 1st & 3rd Wednesday of the month from 10:00am to 2:00pm
---
Greater Pittsburgh Community Food Bank
(GPCFB) at 412-460-3663.
Contact Us to claim your free space
in our virtual farmer's market.
412-276-1414 x1420 or email
Get started on our upcoming veggie challenge! Try something new and keep track of the vegetables you plan to add to your regular menu.
Get started on our upcoming fruit challenge! Try something new and keep track of the fruit you plan to add to your regular menu.
Send your healthy, budget friendly recipes here to inspire our health and veggie challenges!

Oak Hill Farm Recipes
Paul Family Farms Recipes
Contact us to send video of cooking demonstrations.
Send us your farmers market inspired artwork or links to art instruction videos to display here!
Send us links to video of your music!