Carnegie Volunteer Fire and Rescue Bureau (CVFRB)
Carnegie Volunteer Fire and Rescue Bureau (CVFRB) has served the Borough of Carnegie since the Borough disbanded its paid fire department in 1972. The CVFRB also serves the Borough of Pennsbury Village. With the recent delivery of the new tower and pumper, CVFRB currently has five trucks at the station, including one – 100' tower, two pumpers, one reserve pumper, and one squad truck. Aside from the 24/7 fire and emergency services provided you will find its members active in the community during the Borough's Independence Day Celebration at Carnegie Park, the Memorial Day Parade, Public Safety Day; and, of course, helping Santa come to town. You will also find members participating in the Firefighter Phil Program, as well as conducting classroom fire safety programs at the Carlynton Elementary school in Carnegie and periodic fire drills at various high-rise apartment buildings. The CVFRB station is prominently located at 201 West Main Street just across the railroad tracks from the Carnegie Municipal Building.
The CVFRB is a 100% volunteer service. Members participate in training three to four evenings each month. While the Borough provides funding for much of the costs to operate, additional funding comes from CVFRB's focused fundraising events as well as private donations. The largest fundraiser is the annual CVFRB 5K Run/Walk, which has become an institution in our Borough. In 2016 over 500 individuals participated in the 9th annual event, and over 60 local businesses sponsor the 5K. In December, members sell Christmas trees in the Borough parking lot which is adjacent to the CVFRB station, and in April, the CVFRB and the Bridgeville Volunteer Fire Department jointly hold a "Cash Bash" at Bridgeville's station. Fire bays are also rented out to residents for private parties and fundraising events in the spring, summer and fall. The CVFRB extends its thanks and gratitude to the individuals and businesses whom support the CVFRB. The support is greatly appreciated by the firefighters and the community.
REMINDER
When you turn your clock ahead one hour in the spring and back one hour in the fall REMEMBER TO CHANGE THE BATTERIES IN YOUR SMOKE ALARMS.

CARBON MONOXIDE DETECTORS


The Borough has an ordinance that requires smoke and carbon monoxide be provided by landlords in all rental houses and apartments. While not required by ordinance, the CVFRB highly recommends that owner occupied buildings also install and maintain these life saving devices in the same manner as required in rentals.
FIRE EXTINGUISHERS
A portable fire extinguisher can save lives and property by putting out a small fire or containing it until the fire department arrives; but portable extinguishers have limitations. Because fire grows and spreads so rapidly, the number one priority for residents is to get out safely. CLICK HERE for fire extinguisher safety tips from the National Fire Protection Association.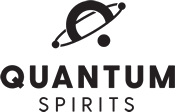 12th Annual Carnegie
Volunteer Fire Dept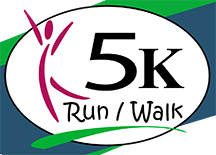 PICTURE GALLERY click here
THANK YOU TO ALL PARTICIPANTS & VOLUNTEERS
click here for 2018 Image Gallery
click here for 2017 Image Gallery
click here for 2016 Image Gallery
---
Carnegie Borough Public Safety Day 2016 Image Gallery
Click Here