Go Green at PRC Collection Events
In 2018, PRC enabled 4,500+ households to responsibly dispose of household chemicals and hard-to-recycle materials by attending two distinct types of collection events in western Pennsylvania:
HOUSEHOLD CHEMICAL COLLECTIONS for automotive fluids, household cleaners, paint, pesticides and more.
Fee: $3 gallon (a few exceptions apply), cash only
HARD-TO-RECYCLLE COLLECTIONS for e-waste, televisions, tires, batteries, polystyrene and more.
Fee to dispose of some items; other materials accepted for free
Rid your own home of such products by dropping off unwanted household chemicals and hard-to-recycle materials at an upcoming PRC collection event.
CLICK HERE for a complete list of items accepted and associated fees.
"REUSE FEST" SATURDAY, APRIL 20,
IN PITTSBURGH
This year PRC in partnership with Communitopia is excited to announce that ReuseFest will be taking place on April 20th at FutureFest in Buhl Park on Pittsburgh's North Side.
FutureFest 2019 is a future-focused, fresh take on Earth Day.
Visitors will get a glimpse of the world of tomorrow through art, demonstrations, performance, science, food, hands-on activities, and fun for all ages. A large, public festival, it's the result of collaboration between many stakeholder organizations, working across different sectors, with the same goal of celebrating our successes and helping visitors imagine Pittsburgh's achievable, sustainable future.
In its third year, FutureFest will also include a ReuseFest collection event. FutureFest and ReuseFest are sponsored by UPMC.
ReuseFest is a one-day drop off event open to the general public that diverts materials from local landfills to reuse by Pittsburgh non-profits.
PRC collaborates with a number of local nonprofits to provide the public with the opportunity to easily donate items that otherwise may have ended up in the trash. ReuseFest helped to connect these usable materials with great local non-profit organizations who found ways to give this material a second life, while benefiting those in need.
CLICK HERE for a complete list of items accepted.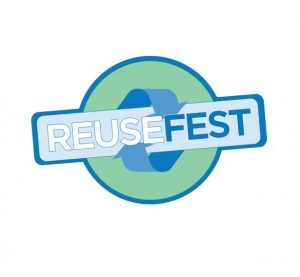 Saturday, April 20, from 10 a.m. – 3 p.m.
Buhl Park in Pittsburgh's North Side
This one-day collection event will benefit nine nonprofit organizations.
This year we will be working with the following nonprofits:
Brother's Brother Dress for Success Pittsburgh
Free Ride Pittsburgh Free Store Wilkinsburg
Global Links Grow Pittsburgh
Humane Animal Rescue Off the Floor Pgh
Pittsburgh Center of Creative Reuse The Education Partnership
For more information on ReuseFest check out the Collection Event Page or contact saraha@prc.org