UPCOMING EVENTS . . .
SUNDAYS in the SUMMER
EAST MAIN PARKING LOT ~ Noon - 3:00pm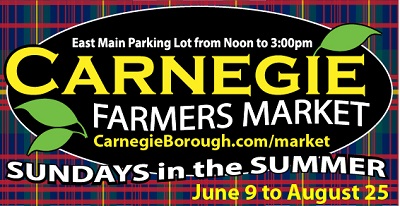 It's still early in the season for harvesting
Produce available June 16 will be
strawberries, lettuce, radishes, apples & onions!
Meat - chicken, turkey, duck, beef!
Eggs - chicken, duck & quail!
Click Here for flyer
Click Here for visitor & vendor information
FARMERS MARKET COALITION
POSTER CONTEST
LIKE OUR POSTER HERE TO VOTE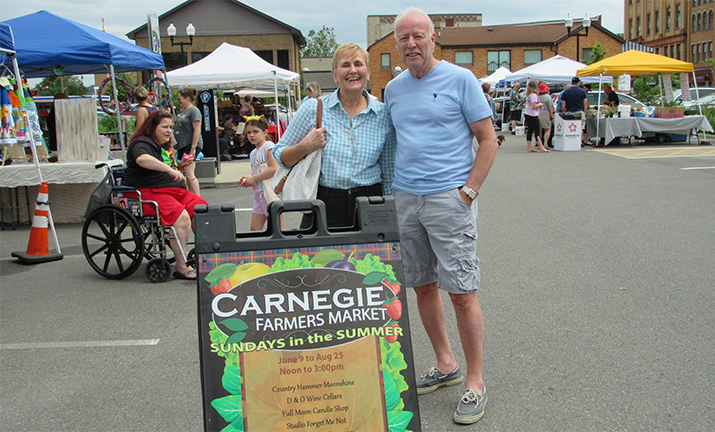 June 16
Premiering Vendors
Oak Hill Farm
Jose Quiroz Farm
Mediterra Bread
Kevin Biber Farm
Returning Vendors
Primrose Farm
Country Hammer Moonshine
D&O Wine Cellars
Hey Tabouli!
Dolcezza Dagny
Full Moon Candle Shop
The Paddy Wagon Specialty Baked Goods
Divine Scentsations Inc
Origami PGH jewelry
Watch for these vendors on later dates
The Bluegrass Kitchen & Mobile Cafe
Studio Forget-Me-Not
Sandpiper Soap
Will on Guitar
Merlin's Safe Haven Cat Rescue Information Booth
The Guild of St Fiacre Urban Farm
---
Dogapalooza 2019
image gallery click here
---
Carnegie Memorial Day Parade
image gallery click here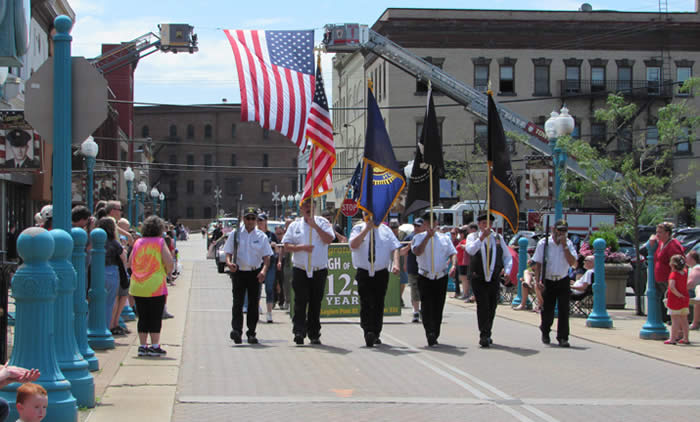 ---
12th ANNUAL QUANTUM SPIRITS CARNEGIE VOLUNTEER FIRE DEPARTMENT 5k RUN/WALK
PICTURE GALLERY click here
THANK YOU TO ALL PARTICIPANTS,
VOLUNTEERS & SPONSORS
---