RECENT NEWS . . .

Borough of Carnegie Designated as the Newest Live Well Allegheny Community
PITTSBURGH – Allegheny County Health Department (ACHD) today announced that the Borough of Carnegie is the latest community to receive the designation as a Live Well Allegheny Community. The announcement was made during the Carnegie Open Streets event. The borough's participation raises the number of municipalities participated in Live Well Allegheny to 32. Click here for more information.
---
CAMPBELL'S RUN ROAD CONSTRUCTION PROJECT - DETOUR UPDATE:
Lexington Court is closed at this point except for local traffic, meaning residents. Please follow official detour route posted.
---
IMPORTANT TV RECYCLING NEWS . . .
The Pennsylvania Resources Council will be accepting televisions at all of the remaining Hard to Recycle Collections. Click here for more information.
---

TurnKey Taxes

In light of recent calls received at the Carnegie Borough Administration Office regarding letters received from TurnKey Taxes, please be advised that the Borough has contracted with TurnKey Taxes for the collection of delinquent business privilege taxes and earned income taxes. If you have received a letter from TurnKey Taxes, it is legitimate and they are officially working with the Borough of Carnegie. Should you have any questions or concerns, please feel free to contact Borough Administration at 412-276-1414.
---
Keep Pennsylvania Beautiful launches eWastePA.org - Consumer Guide to Electronics Recycling in PA.
---
UPCOMING EVENTS . . .
OCTOBER 28, 29, 30
HAUNTED TRAIL
CARNEGIE PARK
7:00 p.m.
OCTOBER 29, 2016 (Saturday)
Annual Children's Halloween Promenade
Registration is at the Main Street Bridge in downtown Carnegie. Registration begins at 12 noon, promenade begins at 1PM; treat bags and surprises for all. Prizes for favorite costumes in five age categories; open to children, infants thru 6th grade.
12:00 Noon
OCTOBER 31, 2016 (Monday)
Trick or Treat hours in Carnegie – Please Drive Carefully.
6:00 - 8:00 pm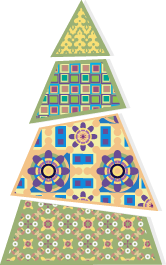 DECEMBER 2, 2016 (Friday)
Carnegie Tree Lighting in the parking lot next to PNC Bank
6:00 pm
DECEMBER 3, 2016 (Saturday)
Carnegie Celebrates the Season at the Library and along Main Street in the afternoon.
10:00 am


Life Line Screening, a leading provider of community-based preventive health screenings, will offer their affordable, non-invasive & painless health screenings at Carnegie Municipal Building on 12/16/2016. Five screenings will be offered that scan for potential health problems related to: blocked arteries which is a leading cause of stroke; abdominal aortic aneurysms which can lead to a ruptured aorta; hardening of the arteries in the legs which is a strong predictor of heart disease; atrial fibrillation or irregular heart beat which is closely tied to stroke risk; & a bone density screening, for men & women, used to assess osteoporosis risk. Register for a Wellness Package which includes 4 vascular tests & osteoporosis screening from $149 ($139 with our member discount). All five screenings take 60-90 minutes to complete. In order to register for this event & to receive a $10 discount off any package priced above $129, please call 1-888-653-6441 or Click here.
2016 IMAGE GALLERIES
Thank you to everyone who participated, donated or volunteered!

CARNEGIE CRAWL

Beginning May 13!
The Crawl is held on the second Friday of each month from May to October from 5 - 9 pm.
read more . . .