RECENT NEWS . . .
| | |
| --- | --- |
| | |
---
Carnegie

Connections

municipal newsletter

Spring-Summer 2019

Volume 1 Issue 1

PA State Association of Boroughs 2019 Communication Contest 3rd Place Winner
---
---
Carnegie Elementary School Crossing Guard
Qualified persons must be available during Carlynton school hours and provide their own vehicle. Questions? Call Patricia Reaghard, Carnegie Police Secretary at 412-279-4245.
Click here for job details. Click here for application or apply in person at the Carnegie Police Department, One Veterans Way, Carnegie.
---
ReuseFest @ FutureFest
Earth Day - Saturday - April 20
10am - 3pm
Buhl Park North Side
---
"No Plastic Please"
Humane Action Pittsburgh
Find out how you can become a "no plastic please" Ambassador and eliminate single use plastic at the Individual and Business levels, in Pittsburgh and throughout PA.
click here for more information.
---
A new special collection opportunity is now available to Carnegie residents!
Republic Services, your local recycling and waste service provider, now includes e-waste collection! click here for details
---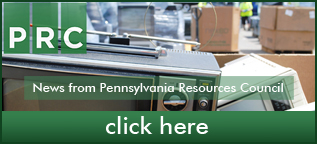 ---


Borough of Carnegie to utilize CodeRED Emergency Notification system The Borough of Carnegie has contracted with OnSolve to license its CodeRED high-speed notification solution. The CodeRED system provides the Borough of Carnegie and Pennsbury Village officials the ability to quickly deliver messages to targeted areas or the entire municipality.
click here to continue reading
click here to Sign Up
---
UPCOMING EVENTS . . .
The Carnegie Borough offices will be closed on Monday, May 27 for the Memorial Day Holiday. Offices will reopen on Tuesday, May 28.
---
Carnegie Memorial Day Parade
MAY 26, 2019 (Sunday)
The parade begins at the Carnegie Borough Building at 2:00pm. The parade travels on West and East Main Streets ending at American Legion Post 82 on Jane Street.
---
Carnegie's 5th Annual Dogapalooza
JUNE 2, 2019 (Sunday)
Carnegie Park 10:00am - 2:00pm
click here for more information
---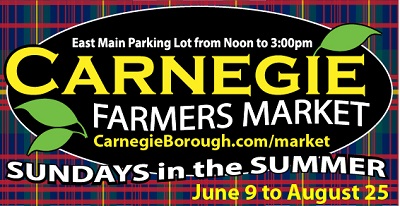 Click Here for flyer
Click Here for visitor & vendor information
---
PICTURE GALLERY click here
THANK YOU TO ALL PARTICIPANTS. VOLUNTEERS & SPONSORS
---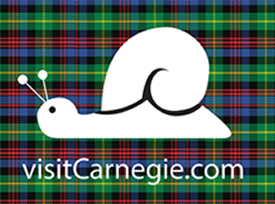 Beginning May 10
The Carnegie Crawl is now all year long!
SECOND FRIDAY EVERY MONTH
Arts * Entertainment
Shopping * Food * Fun!
5:00-9:00pm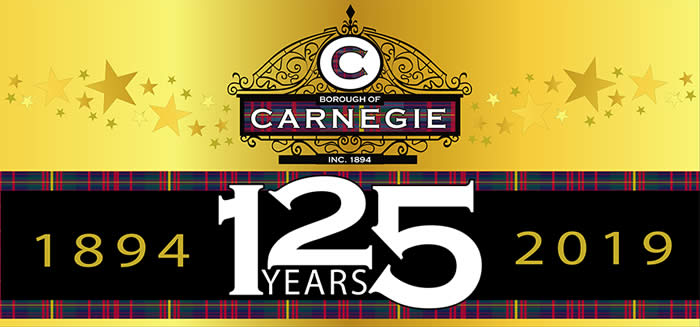 HAPPY 125th BIRTHDAY
CARNEGIE BOROUGH
"The Quasiquicentennial Celebration."
On March 1, 1894 Carnegie was officially recognized as a borough by then-governor Robert Patterson and named after steel-magnate Andrew Carnegie. Carnegie endowed one of the first of many of his libraries here; the Andrew Carnegie Free Library and Music Hall.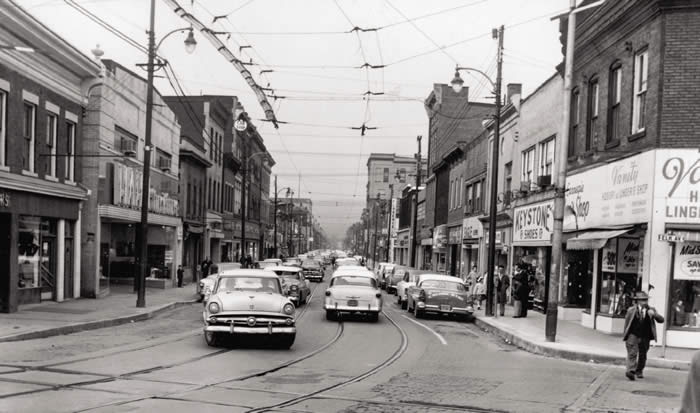 ---
Carnegie Celebrates 125 Years in 2019!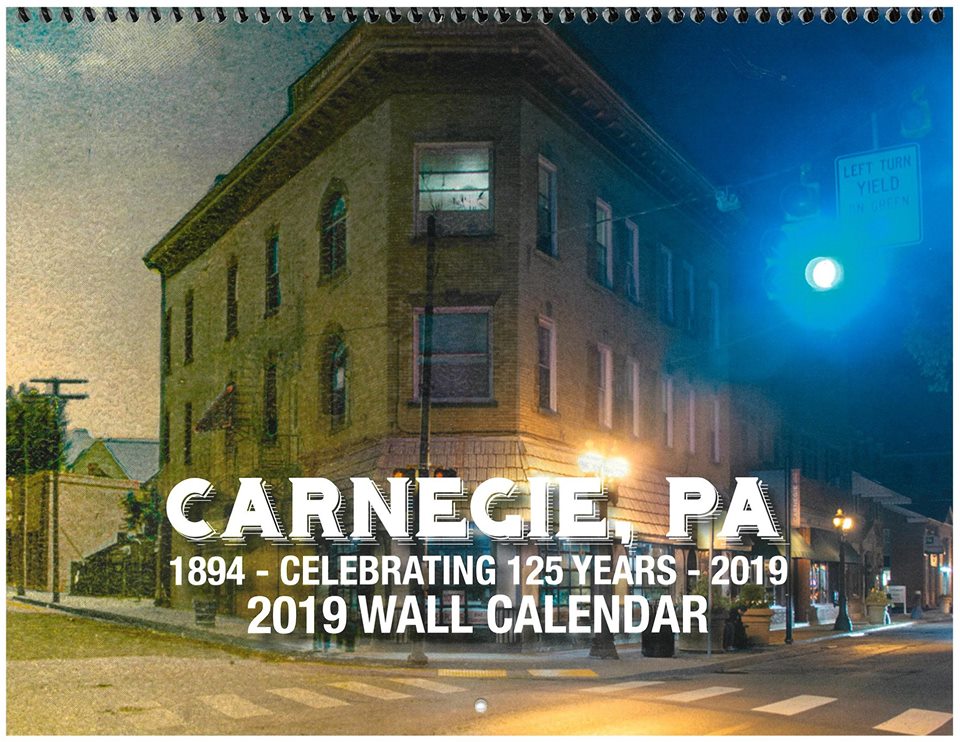 Calendars (created by Alex Popichak) depicting the Borough of Carnegie through the years are now on sale and are available for purchase at the Carnegie Borough Building, Monday through Friday, 8am-4pm for $5 each! Calendars may also be purchased by contacting Councilperson Regina Popichak
---
A MUST-SEE great video showcasing Carnegie
by Alex Popichak
---
2019 IMAGE GALLERIES
Thank you to everyone who participated, donated or volunteered!
Endure Barre Ribbon Cutting click here