RECENT NEWS . . .
| | |
| --- | --- |
| | |
---


High-Speed Emergency Notification System provides the Borough of Carnegie and Pennsbury Village officials the ability to quickly deliver messages to the entire municipality. click here to Sign Up
---
Decals to help Emergency Service Personnel recognize those with special needs are available at the Carnegie Police Department and Carnegie Borough Administration office.
Oftentimes when first responders come in contact with a person with special needs during an emergency situation, they are unaware that the person actually has special needs. The idea for the decal is to help first responders better deal with special needs individuals by knowing in advance the person has special needs. Details from Allegheny County Councilman Pat Catena click here
---
Pay Meter Feeder Tickets Online
(white ticket) click here
Carnegie Public Parking Guide
---
General Fund Budget click here
Sewer Fund Budget click here
Liquid Fuels Fund Budget click here
---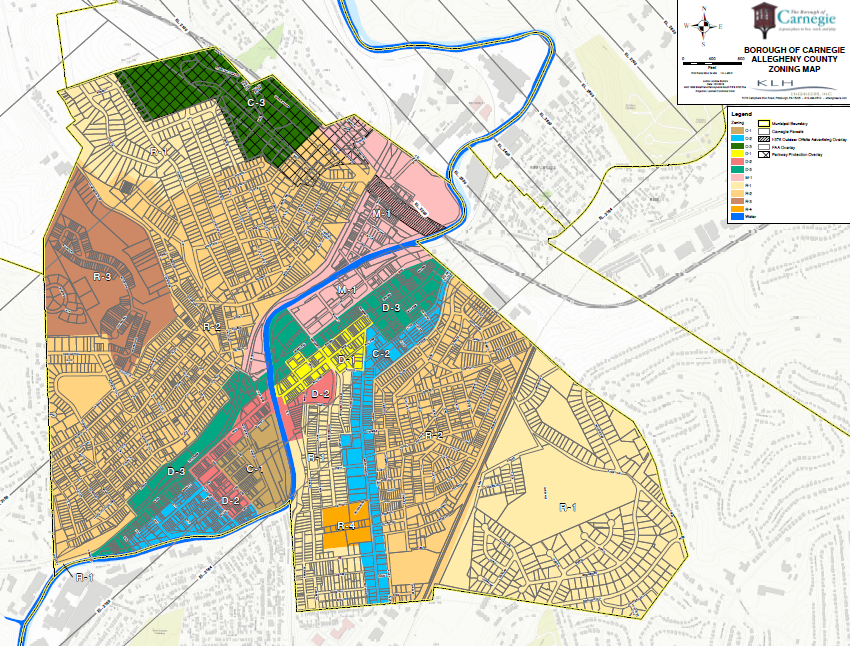 Zoning Ordinance Changes
The Borough of Carnegie is in the process of amending the current Municipal Zoning Ordinance (Ord. No 2445). As a requirement for this revision, please see the links provided below for public review, which include the 2017 Zoning Ordinance and Map, 2019 Zoning Ordinance and Map, and a summary of the proposed changes.
2017 Zoning Ordinance | 2017 Zoning Map
2019 Zoning Ordinance | 2019 Zoning Map
UPCOMING EVENTS . . .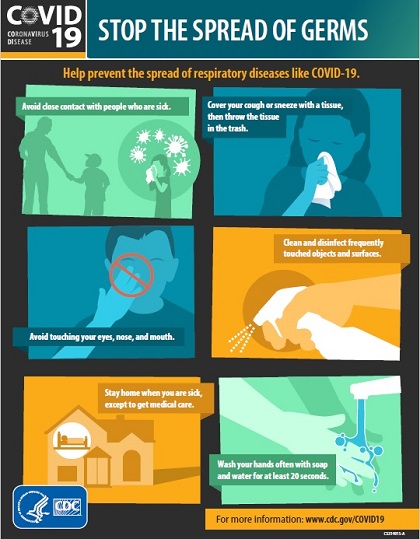 BE COUNTED for 2020!
This year, you can complete your questionnaire online, by phone, or by mail. A complete and accurate count impacts the amount of federal funding that communities receive for schools, healthcare, roads, housing, and more.

Help shape your future and your community's future by responding to the 2020 census today!
WHAT IS THE CENSUS?
Every 10 years, the United States conducts a census of the entire population. This information is used to shape many aspects of our communities.
BE COUNTED FOR EDUCATION
BE COUNTED FOR YOUR COMMUTE
BE COUNTED FOR YOUR COMMUNITY
BE COUNTED ALLEGHENY COUNTY 2020 CENSUS
Click Here for more information
TOP THINGS TO KNOW
Participation Matters. For each family of five missed in the Census count, our area could lose $100,000 over the next 10 years.
Everyone Matters. Everyone needs to be counted, including all children born by April 1, 2020.
Requirements. The Census requires name, age, gender, birthday, race/ethnicity, relationship to head-of-household, owner or renter, and telephone number. The Census will NOT ask about citizenship or immigration status.
Information Will NOT Be Shared. The Census Bureau is committed to keeping your information confidential, private, and secure.
WHY IT MATTERS The census impacts every resident in Allegheny County. Data collected from the census helps define political districts, fuel research, inform planning and determine how much federal funding is allocated to support many of the services we rely on every day.
HOW IT WORKS - Online, By Phone, or Mail
Census questionnaires will be available in multiple languages including English, Arabic, French, Haitian Creole, Japanese, Polish, Portuguese, Tagalog, Chinese, Korean, Russian, Spanish, and Vietnamese.
You can view a questionnaire example on the
Have more questions about the 2020 census?
Visit Allegheny County's FAQ page to learn more.
TIMELINE
April 29-September 3
People experiencing homelessness will be counted.
Census takers will work with administrators at colleges, senior centers, prisons, and other facilities that house large groups.
May 27-October 31
Census takers interview homes that haven't responded.
December
The Census Bureau will deliver apportionment counts
to the President and Congress as required by law.
March 31, 2021
By this date, the Census Bureau will send redistricting counts to the states. The information is used to redraw legislative districts based on population changes.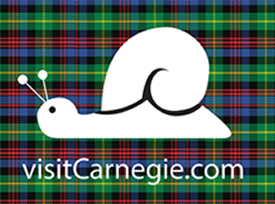 The Carnegie Crawl is all year long!
SECOND FRIDAY EVERY MONTH
5:00-9:00pm
CANCELLED
Arts * Entertainment * Shopping * Food * Fun!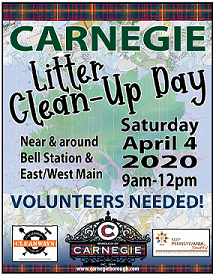 NEW DATE WILL BE ANNOUNCED IN THE FALL
MadeInPgh ~ Pittsburgh Neighborhoods
Spend a Day in Carnegie click here
CARNEGIE SUMMER FARMERS MARKET UPDATE Our 2020 on-site market season begins July 12 and continues until October 25. These dates may require adjustment depending on CDC and PA State guidelines and regulations. We are accepting applications online Click Here. Fees will be determined once dates are confirmed. You are not required to attend every week.
---
Boys & Girls Club Carnegie Clubhouse
Andrew Carnegie Free Library and Music Hall https://carnegiecarnegie.org/
Curbside Pick-Up Available
The Library Reopens on July 6
A MUST-SEE great video showcasing Carnegie