RECENT NEWS . . .
| | |
| --- | --- |
| | |
---


High-Speed Emergency Notification System provides the Borough of Carnegie and Pennsbury Village officials the ability to quickly deliver messages to the entire municipality. click here to Sign Up
---
COVID-19 (Coronavirus) Update
Click here for the Allegheny County Health Department (ACHD) dedicated page for information on COVID-19 (Coronavirus).
Stop the Spread of Germs click here.
Steps to Take:
Know the symptoms: COVID-19 symptoms include fever, cough, and shortness of breath - and may appear in as few as 2 days or as long as 14 days after exposure. Person-to-person spread mainly occurs via respiratory droplets produced when an infected person coughs or sneezes, like the flu. A less common form of transmission can take place from objects or surfaces that become infected.
Take precautions: If you are sick, stay home. Wash your hands often with soap and water for at least 20 seconds. Avoid touching your eyes, nose, and mouth. Cover your cough or sneeze. Clean and disinfect frequently touched objects and surfaces. If you have recently traveled in an area with COVID-19 infections or have been in contact with someone with COVID-19 and are showing symptoms, monitor your health and contact your doctor.
Plan ahead: Make sure you have extra food, medical supplies, and emergency kits in your home. Talk to your family, friends, and neighbors to develop emergency plans - particularly for children, seniors, and anyone with chronic medical conditions that may make them particularly susceptible to illness.
Stay informed: Stick with trusted and official sources for accurate and timely updates including CDC.gov and health.pa.gov
Share this information with your family, friends, and colleagues, so we can all do our part to protect our community.
This is a moment for preparation, not panic. A moment to be kind and generous. We know that each of us will do our part to stay vigilant, stay informed, and help limit the spread of this virus.
We will post updates as we are made aware of them. Carnegie will get through this together.
---
---
Decals to help Emergency Service Personnel recognize those with special needs are available at the Carnegie Police Department and Carnegie Borough Administration office.
Oftentimes when first responders come in contact with a person with special needs during an emergency situation, they are unaware that the person actually has special needs. The idea for the decal is to help first responders better deal with special needs individuals by knowing in advance the person has special needs. Details from Allegheny County Councilman Pat Catena click here
---
Pay Meter Feeder Tickets Online
(white ticket) click here
Carnegie Public Parking Guide
---

Spring Giveaways are here!
To regrow canopy and improve our urban forest, Tree Pittsburgh will be giving away 4,000 trees to Allegheny County residents between Fall 2019 and Fall 2020! These trees will help increase canopy cover to areas with significant canopy loss and ensure that Allegheny County's urban forest continues to grow.
Register to receive up to 2 trees per household:
April 3: Point Breeze/Shadyside
April 10: Oakland/Hill District
April 17: Squirrel Hill
April 18: FutureFest 2020
April 25: Baldwin/Brentwood/Whitehall/Pleasant Hills
CLICK HERE for more information.
Not sure what tree will work best for your yard? Check out the Arbor Day Foundation's Right Tree, Right Place.
Please take this opportunity to receive two free trees, courtesy of Tree Pittsburgh. We have been working with this group in Carnegie for some time now, and the condition of the native tree species we receive from them for our plantings are always of the highest quality and grow readily. The trees could add a new dimension to your home landscaping projects at no cost. Trees produce oxygen, absorb CO2, provide shelter and food for birds, give us shade in the summer, and they soak up stormwater, an important benefit, especially for Carnegie. - Carnegie Shade Tree Commission
---
General Fund Budget click here
Sewer Fund Budget click here
Liquid Fuels Fund Budget click here
---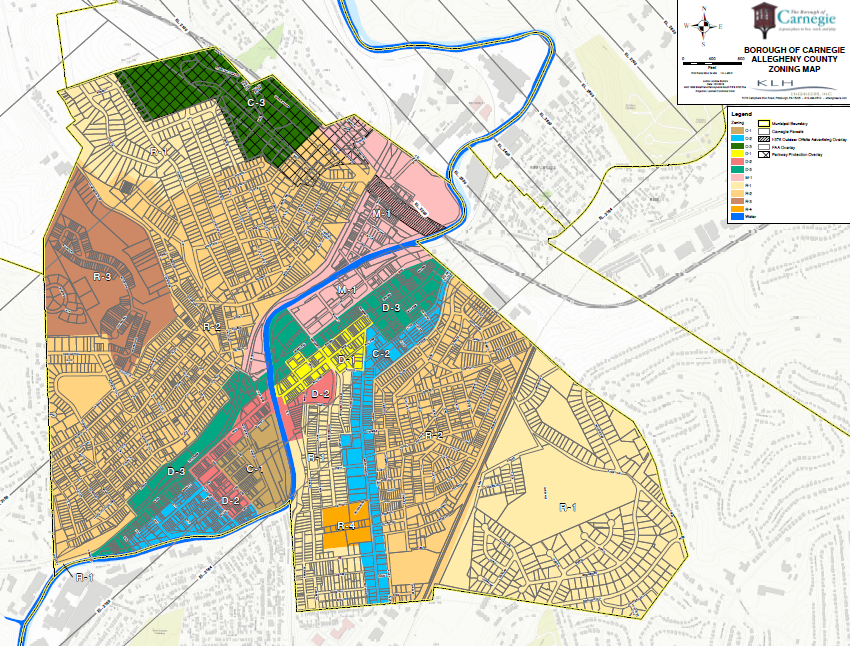 Zoning Ordinance Changes
The Borough of Carnegie is in the process of amending the current Municipal Zoning Ordinance (Ord. No 2445). As a requirement for this revision, please see the links provided below for public review, which include the 2017 Zoning Ordinance and Map, 2019 Zoning Ordinance and Map, and a summary of the proposed changes.
2017 Zoning Ordinance | 2017 Zoning Map
2019 Zoning Ordinance | 2019 Zoning Map
UPCOMING EVENTS . . .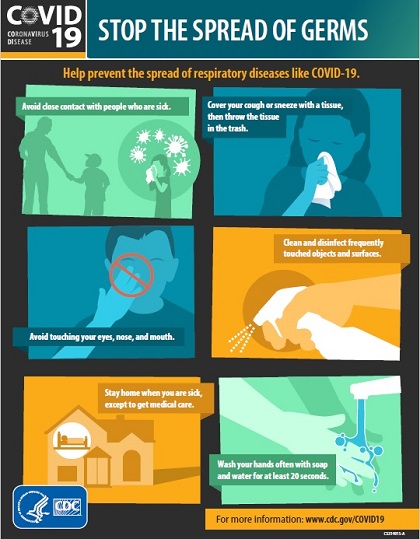 BE COUNTED for 2020!
This year, you can complete your questionnaire online, by phone, or by mail.

A complete and accurate count impacts the amount of federal funding that communities receive for schools, healthcare, roads, housing, and more.

Help shape your future and your community's future by responding to the 2020 census today!
WHAT IS THE CENSUS?
Every 10 years, the United States conducts a census of the entire population. This information is used to shape many aspects of our communities.
BE COUNTED FOR EDUCATION
BE COUNTED FOR YOUR COMMUTE
BE COUNTED FOR YOUR COMMUNITY
BE COUNTED ALLEGHENY COUNTY 2020 CENSUS
Click Here for more information
TOP THINGS TO KNOW
Participation Matters. For each family of five missed in the Census count, our area could lose $100,000 over the next 10 years.
Everyone Matters. Everyone needs to be counted, including all children born by April 1, 2020.
Requirements. The Census requires name, age, gender, birthday, race/ethnicity, relationship to head-of-household, owner or renter, and telephone number. The Census will NOT ask about citizenship or immigration status.
Information Will NOT Be Shared. The Census Bureau is committed to keeping your information confidential, private, and secure.
WHY IT MATTERS The census impacts every resident in Allegheny County. Data collected from the census helps define political districts, fuel research, inform planning and determine how much federal funding is allocated to support many of the services we rely on every day.
HOW IT WORKS - Online, By Phone, or Mail
Census questionnaires will be available in multiple languages including English, Arabic, French, Haitian Creole, Japanese, Polish, Portuguese, Tagalog, Chinese, Korean, Russian, Spanish, and Vietnamese.
You can view a questionnaire example on the
Have more questions about the 2020 census?
Visit Allegheny County's FAQ page to learn more.
TIMELINE
March 12-20
An invitation to respond online or by paper.
March 16-24
Reminder letter
March 26-April 3
Reminder postcard
April 8-16
Reminder letter and paper questionnaire.
April 20-27
Final reminder postcard
before in person follow up.
---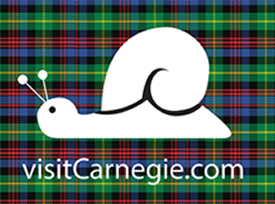 The Carnegie Crawl is all year long!
SECOND FRIDAY EVERY MONTH
5:00-9:00pm
CANCELLED
Arts * Entertainment * Shopping * Food * Fun!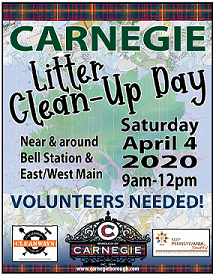 SUSPENDED
MadeInPgh ~ Pittsburgh Neighborhoods
Spend a Day in Carnegie click here
CARNEGIE SUMMER FARMERS MARKET UPDATE
Our 2020 season was planned for July 12 to October 18. These dates may require adjustment depending on CDC and PA State guidelines and regulations. We plan to start as soon as gatherings are allowed. We are accepting applications online Click Here. Do not send payment. Fees will be determined once dates can be confirmed. If you submit an application, you will not be bound to attend if your circumstances change.
---
VIRTUAL PHOTOGRAPHY DISPLAY
Bishop Canevin High School is proud to display a sampling of the work of several of its Photography Club members. Photographs were taken by seniors Allison Berner and Danielle DiPaolo and sophomores Alysha Cutri, Renee LaGrosse and Theresa Skindzier. click here to view.
Boys & Girls Club Carnegie Clubhouse
CLOSED
Andrew Carnegie Free Library and Music Hall
CLOSED
A MUST-SEE great video showcasing Carnegie