RECENT NEWS . . .
| | |
| --- | --- |
| | |
---

RFDP Family Dollar Lot Press Release
click here

Request for Development Proposal
Family Dollar - click here
---


Borough of Carnegie to utilize CodeRED Emergency Notification system
Carnegie, PA – December 5, 2017 – The Borough of Carnegie has contracted with OnSolve to license its CodeRED high-speed notification solution. The CodeRED system provides the Borough of Carnegie and Pennsbury Village officials the ability to quickly deliver messages to targeted areas or the entire municipality. Steve Beuter, Carnegie Borough Manager, cautioned that such systems are only as good as the telephone number database supporting them . . .
click here to continue reading
click here to Sign Up
---
NEW Carnegie Zoning Ordinance -
click here
---
Stormwater Management
Our new stormwater management website has:

information for homeowners & municipalities

brochures & educational resources

DEP & EPA stormwater management website links

Chartiers Valley District Flood Control Authority links

online & printable "report a problem" forms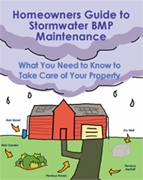 Stormwater management frequently includes the installation of "Best Management Practices" (BMPS). All BMPs need routine maintenance & to keep up to date. Read More


OVER 30,000 JOBS TO SEARCH - CLICK HERE
---
State Rep. Anita Astorino Kulik - New Carnegie constituent-service office opens July 18 Click Here
---
3 RIVERS PROUD On July 31, Alcosan launched its new awareness initiative, 3 Rivers Proud. The initiative includes a micro website www.3riversproud.com. The purpose of this project is to educate the public about the importance of work done by ALCOSAN and its municipal partners to protect our rivers and streams, and enlist citizens in taking action to implement the Clean Water Plan. Click Here
---
Alcosan's Clean Water Assistance Fund
Click Here for eligibility guidelines and information.
---
Pennsylvania Fish & Boat Commission Click Here
2017 Pennsylvania Fishing Laws & Regulations
---
Carnegie Recognized as one of the Best Cities in PA for Millennials
A recent report recognizing the top 250 best cities in PA for millennials ranks Carnegie at #26! The study analyzed every town/city considering important factors such as cost of living, age demographics, and median income. Click Here for full report and methodology.
---

A new website!
Exciting news: Tree Pittsburgh just launched a brand-new website! We'd love for you to take a look at www.treepittsburgh.org and tell us what you think. Some of the (many) upgrades include a new events calendar, a blog, and a brand-new shop to purchase your favorite Tree Pittsburgh merch.
---


Coca-Cola Public Space Recycling Bin Grant Program Awards 30 Recycling Bins to the Borough of Carnegie - MAY 2017 - Keep America Beautiful and The Coca-Cola Company are working together to address on of the primary barriers to recycling in public spaces by making access to recycling bins more readily available and convenient through the Coca-Cola/Keep America Beautiful Public Space Recycling Bin Grant Program. Click Here
---
Borough of Carnegie Designated as the Newest Live Well Allegheny Community - PITTSBURGH 9-24-16 – Allegheny County Health Department (ACHD) today announced that the Borough of Carnegie is the latest community to receive the designation as a Live Well Allegheny Community. The announcement was made during the Carnegie Open Streets event. The borough's participation raises the number of municipalities participated in Live Well Allegheny to 32. Click Here for more information.
---
IMPORTANT TV RECYCLING NEWS . . .
The Pennsylvania Resources Council will be accepting televisions at all of the remaining Hard to Recycle Collections. Click Here for more information.
---

TurnKey Taxes

In light of recent calls received at the Carnegie Borough Administration Office regarding letters received from TurnKey Taxes, please be advised that the Borough has contracted with TurnKey Taxes for the collection of delinquent business privilege taxes and earned income taxes. If you have received a letter from TurnKey Taxes, it is legitimate and they are officially working with the Borough of Carnegie. Should you have any questions or concerns, please feel free to contact Borough Administration at 412-276-1414.
---
Keep Pennsylvania Beautiful launches eWastePA.org - Consumer Guide to Electronics Recycling in PA.
---
UPCOMING EVENTS . . .
---
2018 FESTIVAL of COLOR
Photo Gallery click here
---
Annual 5K Walk/Run Registration
All Proceeds will benefit the
Carnegie Volunteer Fire and Rescue Bureau
2018 5K Registration Form Click Here
2018 5K Online Registration Click Here
Saturday, April 28, 2018
---
Abandoned Pittsburgh would love to see you at their new location
301 E MAIN ST, CARNEGIE
Pittsburghers are slow to give up their ghosts. ABANDONED PITTSBURGH is an ongoing project documenting these forgotten places where a strange, haunting beauty still exists.
abandonedpittsburgh.com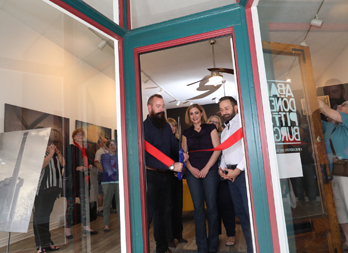 ---
Carnegie welcomes two new businesses!
Quantum Spirits at 230 E Main Street &
Leo Greta Restaurant at 301 W Main Street
Click Here to view ribbon cutting image galleries
---
On Friday, March 2nd a five alarm fire tore through apartments lo
ated above the Papa J's Ristorante on Broadway Avenue and East Main Street. Residents in the eleven apartment units have been displaced.
Spaghetti Dinner Fundraiser
FACEBOOK PAGE
GoFundMe
Set up by Carnegie Borough to help those affected. click here
Monetary Donations are being accepted at All PNC Banks in the area under the Carnegie Borough Victim Relief

Carnegie Borough Facebook click here
---
Please vote for Carnegie at www.mainstreetcontest.com!
Please vote every 24 hours for the chance to win $25,000 to help improve E. Main Street.
---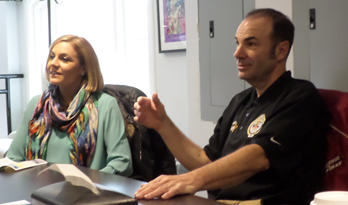 "COFFEE WITH CPD"
Chief Jeffrey Kennedy and
Carnegie's new Mayor, Stacie Riley
Met with community members on
Saturday, February 10, 2018 at
Carnegie Coffee Company
Starting February 10th, the Carnegie Police Department, in conjunction with a variety of restaurants in Carnegie Borough, will have "Coffee with CPD" from 9:30am until 11:30am. Every month, two officers from the Carnegie Police Department will be available to meet and speak with the public in a casual atmosphere.
---
APRIL 2, 2018 (Monday)
Borough Council Work Session
6:00 pm
---
APRIL 9, 2018 (Monday)
Borough Council Meeting
7:00 pm
---
APRIL 24, 2018 (Tuesday)
Planning Commission Meeting
7:00 pm
---
2018 IMAGE GALLERIES
Thank you to everyone who participated, donated or volunteered!
2017 IMAGE GALLERIES
2016 IMAGE GALLERIES

CARNEGIE CRAWL

Beginning May 13!
The Crawl is held on the second Friday of each month from May to October from 5 - 9 pm.
read more . . .