RECENT NEWS . . .
| | |
| --- | --- |
| | |
---
Republic Services
July 2019 - June 2020
CURBSIDE RECYCLING & WASTE COLLECTION SCHEDULE click here
---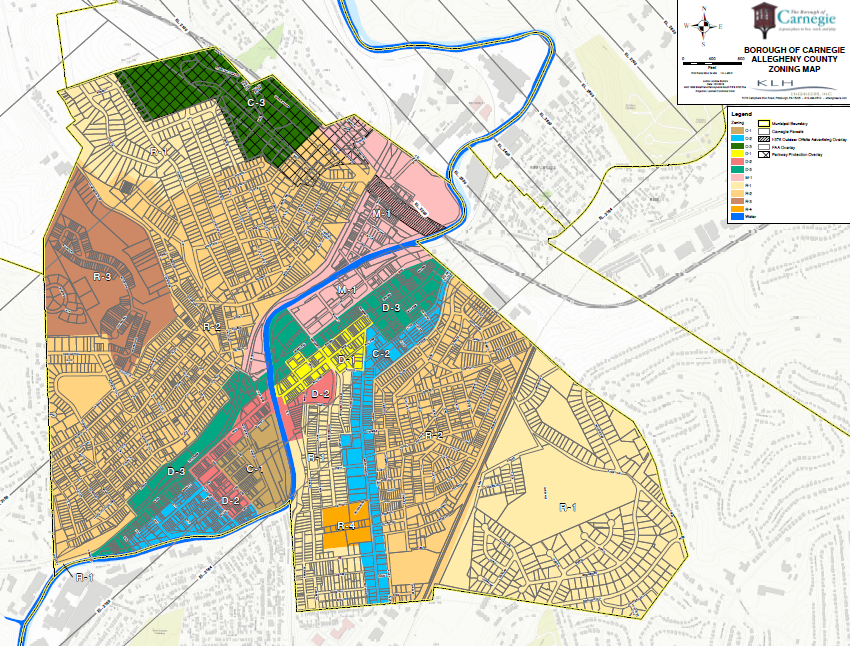 Zoning Ordinance Changes
The Borough of Carnegie is in the process of amending the current Municipal Zoning Ordinance (Ord. No 2445). As a requirement for this revision, please see the links provided below for public review, which include the 2017 Zoning Ordinance and Map, 2019 Zoning Ordinance and Map, and a summary of the proposed changes.
2017 Zoning Ordinance | 2017 Zoning Map
2019 Zoning Ordinance | 2019 Zoning Map
---
Carnegie

Connections

municipal newsletter

Spring-Summer 2019

Volume 1 Issue 1

PA State Association of Boroughs 2019 Communication Contest 3rd Place Winner
---
CONSTRUCTION ALERTS
Chestnut Street Closure
PennDOT will be performing work on Chestnut Street for the next month and a half starting on Monday, September 23, 2019. While work is performed there will be a 29 day one -way closure and detour in place. Traffic will be allowed to travel down Chestnut Street but NOT allowed to travel up toward Greentree Road. Click Here
---
Carnegie Elementary School
Crossing Guard
Qualified persons must be available during Carlynton school hours and provide their own vehicle. Questions? Call Patricia Reaghard, Carnegie Police Secretary at 412-279-4245.
Click here for job details. Click here for application or apply in person at the Carnegie Police Department, One Veterans Way, Carnegie.
---
"No Plastic Please"
Humane Action Pittsburgh
Find out how you can become a "no plastic please" Ambassador and eliminate single use plastic at the Individual and Business levels, in Pittsburgh and throughout PA.
click here for more information.
---
A new special collection opportunity is now available to Carnegie residents!
Republic Services, your local recycling and waste service provider, now includes e-waste collection! click here for details
---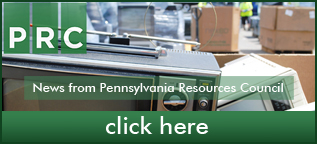 ---


Borough of Carnegie to utilize CodeRED Emergency Notification system The Borough of Carnegie has contracted with OnSolve to license its CodeRED high-speed notification solution. The CodeRED system provides the Borough of Carnegie and Pennsbury Village officials the ability to quickly deliver messages to targeted areas or the entire municipality.
click here to continue reading
click here to Sign Up
---
---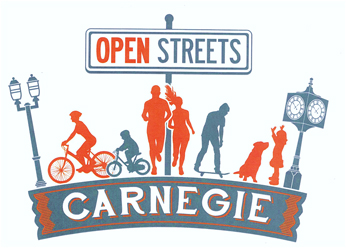 Image Gallery click here
UPCOMING EVENTS . . .
---
---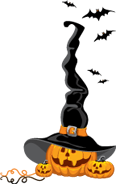 OCTOBER 26, 2019 (Saturday)
Annual Children's
Halloween Promenade
Registration begins at 12:00 Noon on
the East Main Street Bridge
Promenade begins at 12:30pm
Treat Bags, Surprises and Prizes for
five age groups (infants - 6th grade)
---
Trick or Treat
OCTOBER 31, 2019 (Thursday)
6:00-8:00pm
Have fun and stay safe!
---
Work the Room
NOVEMBER 4, 2019 (Monday)
10:00am-Noon
Carnegie Borough Building
https://goo.gl/maps/u2cfJxCugPowehfz8
This presentation will help to prepare career fair attendees to present themselves effectively to employers and make efficiant use of their time at the career fair.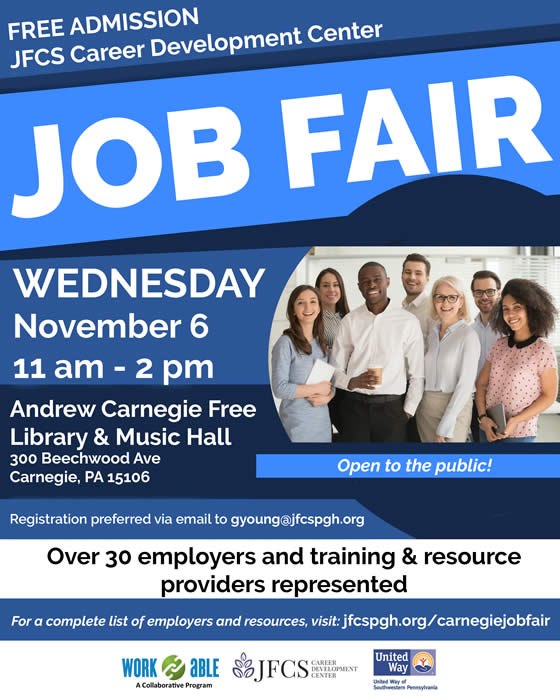 Carnegie Career Fair
NOVEMBER 6, 2019 (Wednesday)
11:00am-2:00pm
Andrew Carnegie Free Library & Music Hall
https://goo.gl/maps/S3JzG4M27fcYc9bJA
We have invited over 30 local employers and training & rescource providers.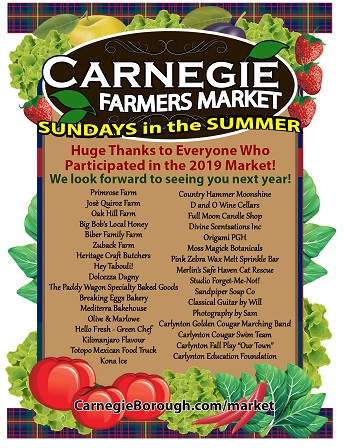 Thank you to all of our 2019
Sunday Farmers Market Vendors & for making it a successful season!
---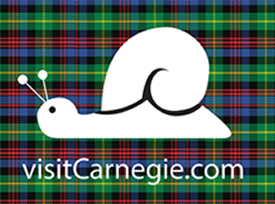 The Carnegie Crawl is now all year long!
SECOND FRIDAY EVERY MONTH
Arts * Entertainment
Shopping * Food * Fun!
5:00-9:00pm
Boys & Girls Clubs
Carnegie Clubhouse
2019 Flag Football Program
---
---
CARNEGIE is 125
On March 1, 1894 Carnegie was officially recognized as a borough by then-governor Robert Patterson and named after steel-magnate Andrew Carnegie. Carnegie endowed one of the first of many of his libraries here; the Andrew Carnegie Free Library and Music Hall.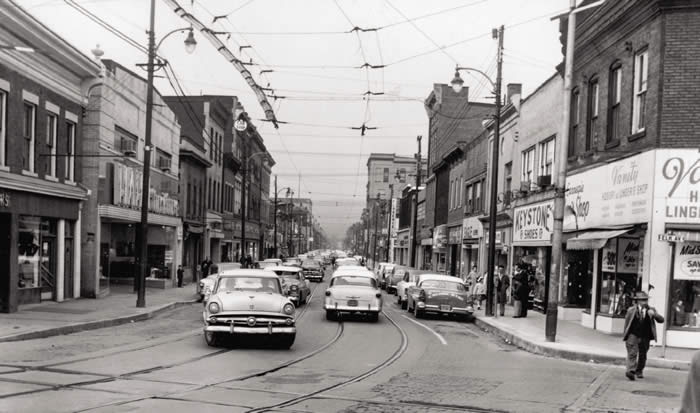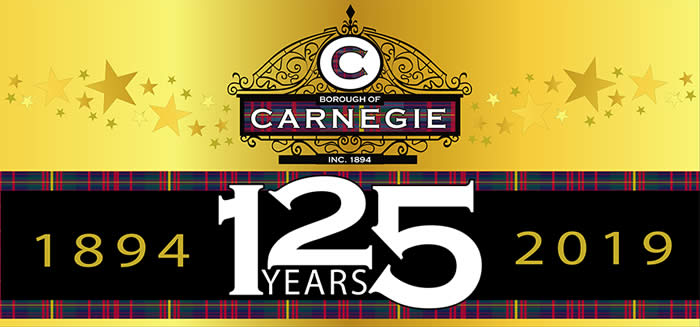 HAPPY 125TH BIRTHDAY
CARNEGIE BOROUGH
The Quasiquicentennial Celebration
Celebration Image Gallery click here
Car Cruise Image Gallery click here
Farmers Market Image Gallery click here
A MUST-SEE great video showcasing Carnegie
---