RECENT NEWS . . .
Borough Offices will be closed on Monday, May 29, 2017 in observance of the Holiday. Offices will re-open on Tuesday, May 30, 2017 at 8:00 a.m.
| | |
| --- | --- |
| | Links to PA Programs |
We've added important links to PA information and programs including: Adoption and Foster Care; Family Planning; Child Care and Early Learning; Hotline Numbers; myCOMPASS; PA CHIP; PA WIC; Services for Deaf, Blind and Autism; and much more. Click Here
---

A new website!
Exciting news: Tree Pittsburgh just launched a brand-new website! We'd love for you to take a look at www.treepittsburgh.org and tell us what you think. Some of the (many) upgrades include a new events calendar, a blog, and a brand-new shop to purchase your favorite Tree Pittsburgh merch.
---
Allegheny County 2017 Primary Election Results
---
Borough of Carnegie Designated as the Newest Live Well Allegheny Community - PITTSBURGH 9-24-16 – Allegheny County Health Department (ACHD) today announced that the Borough of Carnegie is the latest community to receive the designation as a Live Well Allegheny Community. The announcement was made during the Carnegie Open Streets event. The borough's participation raises the number of municipalities participated in Live Well Allegheny to 32. Click Here for more information.
---
CAMPBELL'S RUN ROAD CONSTRUCTION PROJECT - UPDATE: Open with minor restrictions and no detour.
---
IMPORTANT TV RECYCLING NEWS . . .
The Pennsylvania Resources Council will be accepting televisions at all of the remaining Hard to Recycle Collections. Click Here for more information.
---

TurnKey Taxes

In light of recent calls received at the Carnegie Borough Administration Office regarding letters received from TurnKey Taxes, please be advised that the Borough has contracted with TurnKey Taxes for the collection of delinquent business privilege taxes and earned income taxes. If you have received a letter from TurnKey Taxes, it is legitimate and they are officially working with the Borough of Carnegie. Should you have any questions or concerns, please feel free to contact Borough Administration at 412-276-1414.
---
Keep Pennsylvania Beautiful launches eWastePA.org - Consumer Guide to Electronics Recycling in PA.
---
UPCOMING EVENTS . . .
ANNUAL MEMORIAL DAY PARADE
Image Gallery - Click Here

10th ANNUAL
Carnegie Volunteer Fire and Rescue Bureau 5K RUN/WALK
Image Gallery - Click Here

CARNEGIE CRAWL
Beginning May 12! The Crawl is held on the second Friday of each month from May to October from 5 - 9 pm.
read more . . .
CARNEGIE SHADE TREE COMMISSION
Thursday, May 25 ~ 5:00pm-7:00pm
East Main Street Parking Lot
Volunteers needed for tree planting
If you can, please bring shovel, gloves, wheelbarrow, rake.

Cristy Crawshaw, Founder/Coordinator CarnegieDogapalooza@gmail.com
412-742-9776
Sunday, JUNE 4, 2017
10am - 2pm at Carnegie Dog Park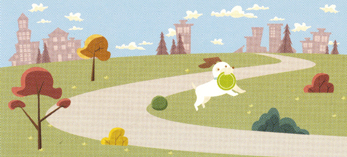 JULY 3, 2017 (Monday)
Independence Day Celebration
Held in Carnegie Park
Fireworks at Sunset
2017 IMAGE GALLERIES
Thank you to everyone who participated, donated or volunteered!
2016 IMAGE GALLERIES