UPCOMING EVENTS . . .
PHOTOGRAPHY DISPLAY
Bishop Canevin High School is proud to display a sampling of the work of several of its Photography Club members at the Carnegie Municipal Building. Photographs were taken by seniors Allison Berner and Danielle DiPaolo and sophomores Alysha Cutri, Renee LaGrosse and Theresa Skindzier.
The exhibit will be in the lobby through May 30, weekdays 8:00am - 4:00pm
---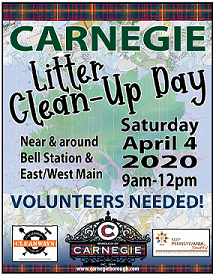 Click here to sign up online
Click here for info & printable sign up form
---
13th Annual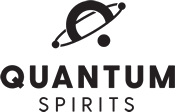 Carnegie
Volunteer Fire Dept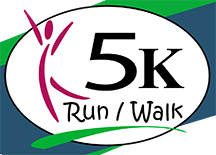 April 25, 2020
Click Here to register online
Click Here for PDF registration form
Click Here for sponsorship form
Click Here for flyer
8:00am Sharp!
Distance: 5K (3.1 miles)
Start/Finish: Carnegie Borough Building, One Veterans Way, Carnegie
Registration: 6:30-7:45am
Awards 9:15am
Course: The course is flat and fast! Veterans Way to West Main St continuing on to East Main St to Jane and back to the Carnegie Borough Building.
$20 Early Registration (April 3 deadline)
$10 Children 10 & younger & Carlynton Students
$25 after April 3 and Race Day
All proceeds benefit the Carnegie Volunteer Fire Department.
---
WHAT IS THE CENSUS?
Every 10 years, the United States conducts a census of the entire population. This information is used to shape many aspects of our communities.
BE COUNTED FOR EDUCATION
BE COUNTED FOR YOUR COMMUTE
BE COUNTED FOR YOUR COMMUNITY
BE COUNTED ALLEGHENY COUNTY 2020 CENSUS Click Here for more information
TOP THINGS TO KNOW
Participation Matters. For each family of five missed in the Census count, our area could lose $100,000 over the next 10 years.
Everyone Matters. Everyone needs to be counted, including all children born by April 1, 2020.
Requirements. The Census requires name, age, gender, birthday, race/ethnicity, relationship to head-of-household, owner or renter, and telephone number. The Census will NOT ask about citizenship or immigration status.
Information Will NOT Be Shared. The Census Bureau is committed to keeping your information condiential, private, and secure.
WHY IT MATTERS The census impacts every resident in Allegheny County. Data collected from the census helps define political districts, fuel research, inform planning and determine how much federal funding is allocated to support many of the services we rely on every day.
HOW IT WORKS - Online, By Phone, or Mail
Census questionnaires will be available in multiple languages including English, Arabic, French, Haitian Creole, Japanese, Polish, Portuguese, Tagalog, Chinese, Korean, Russian, Spanish, and Vietnamese.
You can view a questionnaire example on the
Have more questions about the 2020 census?
Visit Allegheny County's FAQ page to learn more.
TIMELINE
March 12-20
An invitation to respond online or by paper.
March 16-24
Reminder letter
March 26-April 3
Reminder postcard
April 8-16
Reminder letter and paper questionnaire.
April 20-27
Final reminder postcard
before in person follow up.
---