BOROUGH MEETING SCHEDULE
Borough Council Work Sessions

- First Monday of the month 6:00pm (Except legal holidays, meeting will be held on next business day.

Borough Council Regular Meeting - Second Monday of the month 7:00pm (work session 6:00pm)

Planning Commission Meeting

- Last Tuesday of the month 7:00pm

Other boards meet as needed

- Example: Zoning Hearing Board
---


Borough E-Mail Blast:
Connect with Carnegie for news, upcoming events & activities
Click here & send to receive information & updates via E-Mail Blast. Send any suggestions you may have for future blasts. To learn more about Carnegie's E-Mail Blast & related events, call the Carnegie Borough Building at 412) 276-1414.
---


CARLYNTON School Year Calendar

CARLYNTON School District Calendar

CARLYNTON Extra-Curricular/Athletic Calendar
---

CARNEGIE BOYS & GIRLS CLUB
---
---
COMMUNITY
ANNUAL MEMORIAL DAY PARADE
Image Gallery - Click Here

10th ANNUAL
Carnegie Volunteer Fire and Rescue Bureau 5K RUN/WALK
Image Gallery - Click Here
CARNEGIE CRAWL


Beginning May 12! The Crawl is held on the second Friday of each month from May to October from 5 - 9 pm.
read more . . .

Cristy Crawshaw, Founder/Coordinator CarnegieDogapalooza@gmail.com 412-742-9776
Sunday, JUNE 4, 2017
10am - 2pm at Carnegie Dog Park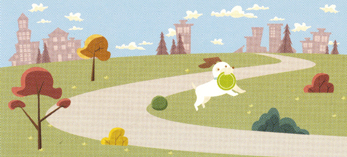 JULY 3, 2017 (Monday)
Independence Day Celebration
Held in Carnegie Park
Fireworks at Sunset
BUSINESS


Carnegie Crawl begins in May! read more


Walk About Wednesday Deals! read more


Carnegie's Happening click here
---

ANDREW CARNEGIE FREE LIBRARY & MUSIC HALL
---

OFF THE WALL PRODUCTIONS IN REPERTORY
---
---