BOROUGH MEETING SCHEDULE
Borough Council Work Sessions

- First Monday of the month 6:00pm (Except legal holidays, meeting will be held on next business day.

Borough Council Regular Meeting - Second Monday of the month 7:00pm (work session 6:00pm)

Planning Commission Meeting

- Last Tuesday of the month 7:00pm

Other boards meet as needed

- Example: Zoning Hearing Board
---


Borough E-Mail Blast:
Connect with Carnegie for news, upcoming events & activities
Click here & send to receive information & updates via E-Mail Blast. Send any suggestions you may have for future blasts. To learn more about Carnegie's E-Mail Blast & related events, call the Carnegie Borough Building at 412) 276-1414.
---


CARLYNTON School District Calendar

CARLYNTON Extra-Curricular/Athletic Calendar
---

CARNEGIE BOYS & GIRLS CLUB
---
---
COMMUNITY
VIRTUAL PHOTOGRAPHY DISPLAY
Bishop Canevin High School is proud to display a sampling of the work of several of its Photography Club members. Photographs were taken by seniors Allison Berner and Danielle DiPaolo and sophomores Alysha Cutri, Renee LaGrosse and Theresa Skindzier. click here to view.
---
CANCELLED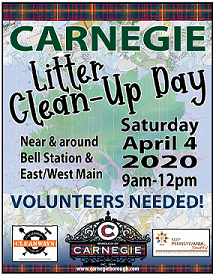 ---
CANCELLED
13th AnnualCarnegie
Volunteer Fire Dept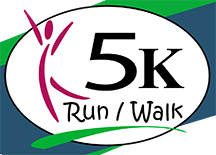 BUSINESS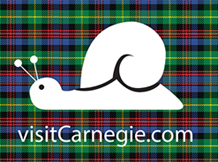 ALL YEAR
The Carnegie Crawl is now all year long!
SECOND FRIDAY EVERY MONTH
Live Entertainment
Specials from Businesses & Restaurants
Monthly Themes
CANCELLED
---

ANDREW CARNEGIE FREE LIBRARY & MUSIC HALL
---

OFF THE WALL PRODUCTIONS IN REPERTORY
---
---